high Quality Slewing Ring for Tower Crane slewing mechanism


Slewing mechanism RCV slewing mechanism adopts stepless speed control with advanced electrical adjustment and eddy brake, with slight impact, running stably and locating more precisely. It is composed of Y or YD series multi-speed motor, speed reducer and driving gear. RVF series are variable frequency control slewing mechanism, with the same structure as RCV. It has the advantage of high working efficiency, long service life, low maintenance cost, comfortable operation and so on.
We can produce six designs of slewing bearings in a variety of specifications with diameters ranging from 400 mm to 5050 mm. Our products prove every day to be important structural and connection elements used in wind turbines, excavators, mobile cranes, harbor and shipyard cranes, robots, medical scanners and in general mechanical engineering.
Quality Control:
Quality is the key to our success. We are committed to achieving customers' satisfaction by offering high quality products and services.
We make sure that our comprehensive quality management system is in accordance with ISO9001 standard and is performed effectively.
In pursuit of high-quality raw materials, we go through a stringent verification and selection process to choose the best suppliers of forged rings and other components in China. If required, we can also apply extra large-diameter forged rings produced by ThyssenKrupp in Germany.
We believe that satisfied customers are the best guarantee for our continuous development.
| | | | | |
| --- | --- | --- | --- | --- |
| Model | Rated output torque | Motor Power | Transmit Rate | Applicable Crane |
| RCV95 | 5000 | 95NM | 140.8 | T5513;T5515;T6014;T6018;F0/23B;T6015;T6025;TL160 |
| RCV120 | 12000 | 120NM | 163.17 | T6025 |
| RCV145 | 12000 | 145NM | 163.17 | H3/36B;T7030;T7032;T7027;TT6520;TT7524;TL225 |
| RCV185 | 12000 | 185NM | 163.17 | T7050-20;T8030-25;TT8030-20/25 |
| 5.5SVF | 5000 | 5.5KW | 140.8 | T5513;T5515;T6014;T6018;F0/23B;T6015;T6025;TL225 |
| 9SVF | 12000 | 9KW | 163.17 | H3/36B;T7030:T7032:T7027;TT6520;TT7524;TL225 |
| 11SVF | 12000 | 11KW | 163.17 | T7050-20;T8030-25;TT8030-20/25 |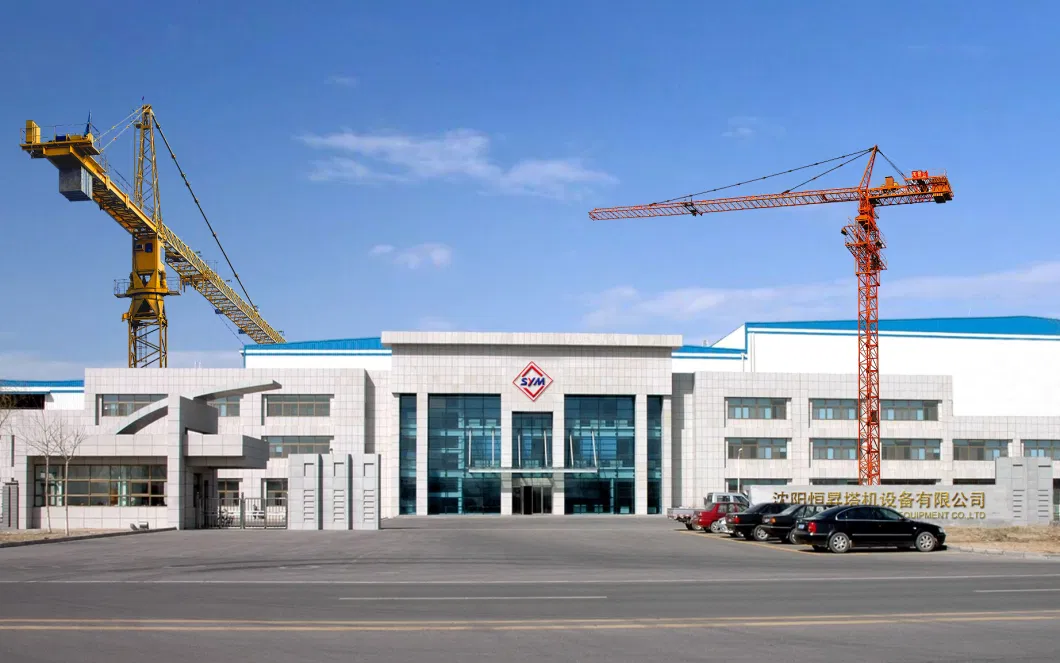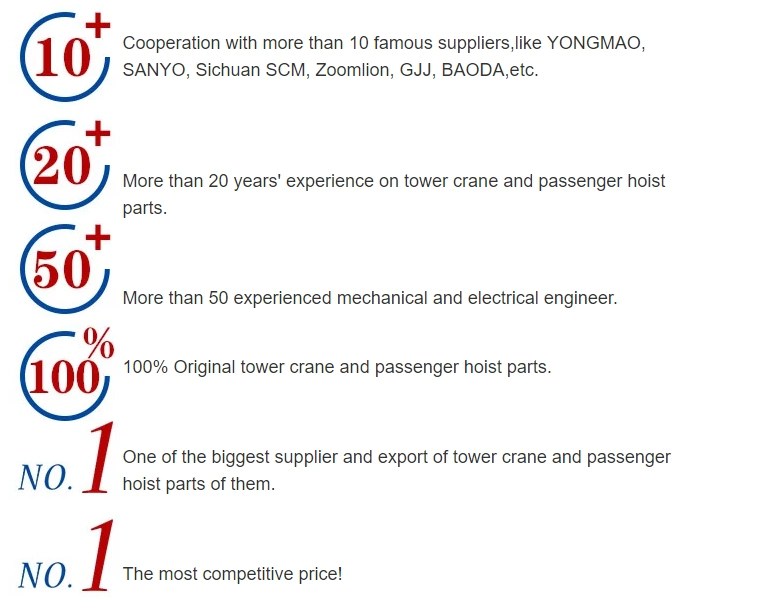 SYM
HOIST & TOWER CRANE QUIPMENT CO.,LTD located in Shenyang China is one of the biggest supplier and export of tower crane, luffing crane , topless crane , passenger hoist along with the spare parts for them. With 20 years' experience on tower crane rent , installation , repair and reconstruction, the company has more than 50 experienced mechanical and electrical engineer responsible for the installation guide, failure diagnosis, maintainance and reconstruction for the tower craneattheconstructionsite.
Having a long-term and good cooperative relationship with China's most famous manufacturer of tower crane and passenger hoist like YONGMAO, SANYO, Sichuan SCM, Zoomlion, GJJ, BAODA,etc. The company can offer you the best quality original tower crane and passenger hoist withmostcompetitiveprice.