Rexroth swing Reducer GFB36 For Sany Xcmg CRANE pilling rig Gearbox
hydraulic pilling rig reduction gear ,sany zoomlion ,xcmg IMT BAUER SOILMEC RIG.
GFB17 GFB26 GFB36 GFB40 GFB60 GFB80 GFB110 swing gearbox
Abg Vogele Dynapac Volvo Asphalt Paver
Rexroth GFB36 T3
Hydraulic reducer for Vogele/ABG/dynapac/Demag Asphalt Paver
Rexroth Hydraulic Gearbox Swing Drive / Slew Drive Motor GFB17T2, GFB17T3, GFB26T2, GFB36T3, GFB40T2, GFB50T2, GFB50T3, GFB60T2, GFB60T3, GFB80T3, GFB110T3 and Kayaba KYB MSG. its an ideal driving component for truck crane, crawler crane, ship crane and excavator, and other wheeling equipments. The structure is quite compact, especially suits those space-critical equipment. Meanwhile, different motor connectors and dimensions are available on request. It is an ideal replacement of Rexroth products.
proved highly successful under extreme operating conditions. Their principal features and most significant advantages are:
Modular design of Rexroth hydraulics
GFB17, GFB26, GFB36, GFB40, GFB50, GFB50, GFB60, GFB60, GFB80, GFB110 series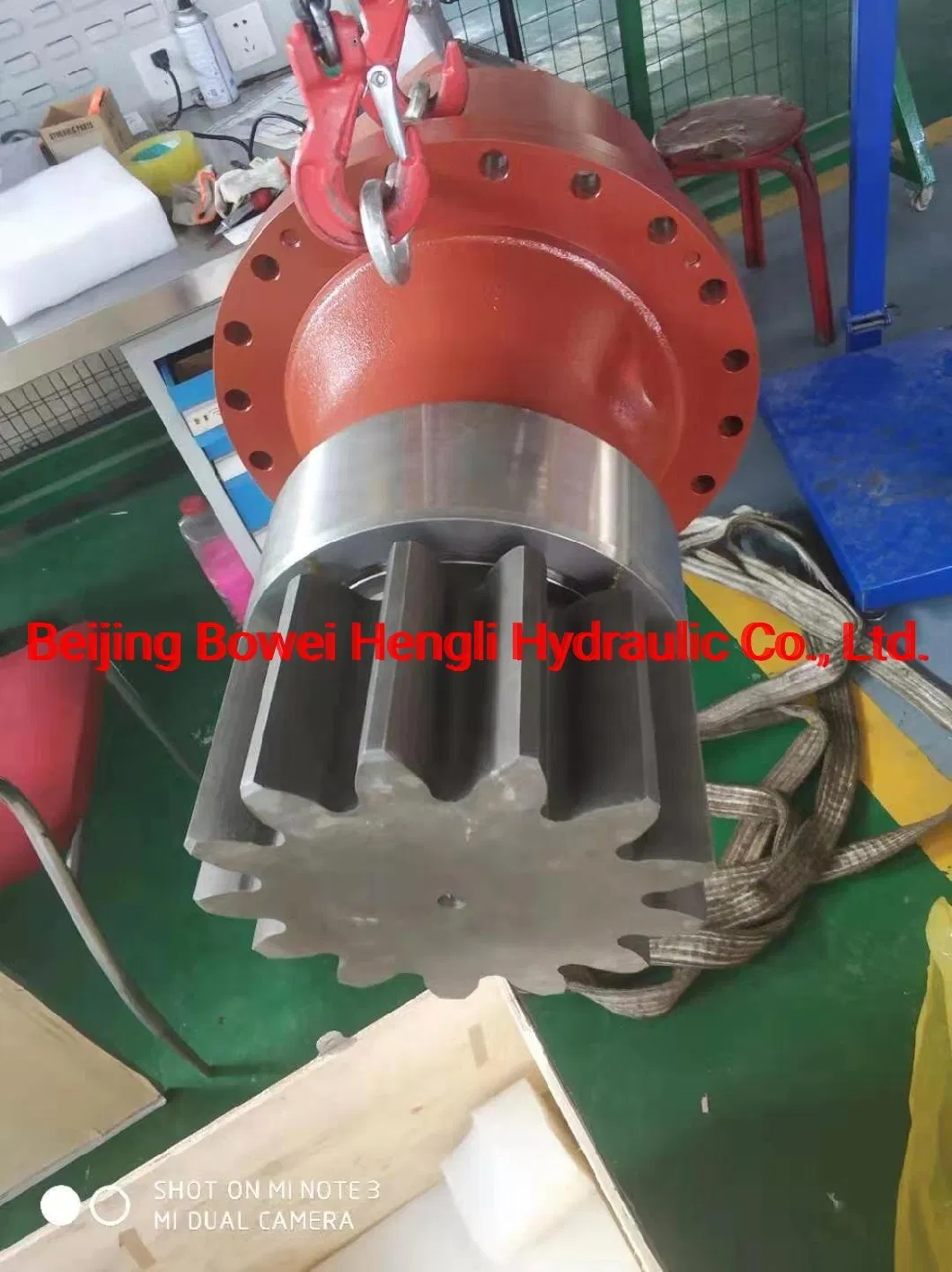 feature and technical performance data .
1. Compact two- or three-stage planetary gearboxes.
2. Cageless planetary gear bearing.
3. Integrated multi-disc parking brake.
4. Rexroth hydraulic motor: fixed motor in space-saving plug-in design.
5. Easy mounting.
6. Low-noise operation .
7. Easy oil change and technical performance for the Rexroth hydraulic swing drive motor :
Product Application:
Rexroth GFT 110 GFT80 Hydraulic Reducers For Concrete Mixers
Excavators Rexroth Final Winch Drive Gearbox GFT 110 GFT80 Reducers
GFT80 GFT160 Reducer Gearbox Rexroth Hydraulic Gearbox For Excavators
GFT walking reducer is widely used in rotary drilling rig walking, the main winch, small size, compact structure, large output torque, easy installation, direct connection with the walking tire,
GFT hydrostatic transmission (travel reducer / travel motor) is a gear or chain drive vehicles and other mobile devices ideal drive. In addition, where there is movement, rotation and rotation are applicable. Due to its particularly compact construction, the GFT transmission can also be used where the installation environment is extremely difficult. The use of surface hardened gears and quenched and tempered and surface nitrided gears, coupled with good manufacturing quality, enables the device to have excellent load carrying capacity and operational reliability.
Brake: Spring loaded, hydraulically released spring pressure in the actuator - Multi-disc - Stop brake. Collectively: multi-chip parking brake. Whenever necessary, even at the project stage, we are always ready to advise you on how to find the most suitable solution for you.
Jinan Yuan Yi Hydraulic Equipment Co., Ltd. is located in the provincial capital of Jinan, Shandong Province, agents and distribution of foreign well-known brands Rexroth, Sauer
Hydraulic control components of the technology-oriented enterprises. Committed to providing customers with high-quality hydraulic control components and hydraulic system design, maintenance, etc.
Surface services. The company has long been well-known with foreign hydraulic enterprises to maintain close cooperative partnership to ensure that the original products for customers; for customers
To provide rapid response and comprehensive pre-sale, sales, after-sales service; provide reasonable, preferential products. Company's main products are: import Rexroth
, Sauer Danfoss hydraulic piston pumps, motors, gear pumps, reducer assembly and accessories. China-made well-known brands Huade hydraulic professional sales. public
Division customers in the mixing truck, underground scraper, grain combine harvesters, ship machinery, concrete pump truck, coal mining machinery, road rollers,
Paver, port machinery, oilfield machinery, rotary drilling rig and other industries supporting the application.
Package product:
MF21, PV22, MF22, PV23, MF23, and so on, which are widely used in agriculture, forestry, agriculture,
MV23, PV23 + PV23 double piston pump, and motor.
Acting Sales:
Bosch Rexroth: A2F, A6V, A7V, A8V, A11VO, A4VG, A10VSO.
Kawasaki: K3V, K3VG, K5V.
Linde: HPV-02, HPR-02, HMF-02, HMV-02.
SAUER: 90 series, 40 series, 45 series, 20 series, such as assembly and accessories
Companies to undertake professional import hydraulic pump, motor repair, commissioning, and provide free advisory services.
Construction machinery:
Digging machine, paver, road roller, press, paver, drilling machine, bulldozer, heavy digging machine, road mixer and so on.